27 novembre 2006
Oh, oh, oh, cet article sera uniquement en anglais à partir de maintenant :D
Oh oh oh, this topic will be in english from now on ! :D
Last week arrived in Bordeaux strange people from another unknown shire... Well, it is said that they come from the Netherlands, but they must come from Crazyland, I can't see anything else... Let's introduce them, or some of them !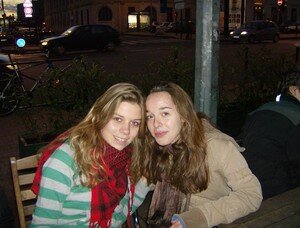 First photo : Here you can recognize (or not) Aniek and Eefke

Second photo : And there Linda with Joost
Third photo : There are Twan and Vincent
Fourth photo : There, Marel, Luuk and Jaap.
Fifth photo : Here you can see Chloe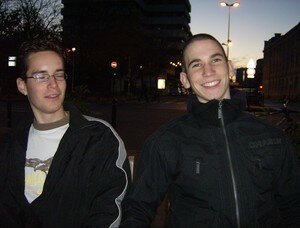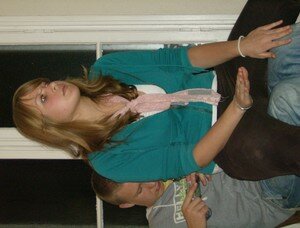 And that's pretty much all the images that I have of our dutch !
If someone is unhappy with not being on my blog, he can send me an e-mail :p
Commentaires sur Dutch, dutch, dutch.